OFFERING SUMMARY
Total Space: 20,000 SF
Rental Rate Retail –          $17.00 gross rent, plus utilities
Rental Rate Professional  $15.00 including utilities
Property Type: Retail
Property Sub-Type: Professional
Property Use Type: Office
min div:  professional  225
max. div: Contiguous: 3,000
EXECUTIVE SUMMARY
Barrington Commons Plaza includes approximately 20,000 square feet of main street retail with 10,000 square feet of second floor professional office spaces. The location enjoys a terrific central footprint in downtown Barrington, IL.  The center receives high foot traffic from the anchor tenant (The United States Post Office), and its neighboring residential and commercial uses.
GREAT Parking! Access to the property: Franklin Street on the north side of the property and Cook Street to the east.
Multiple Units: First floor-Retail Units; 875 sf to 3,150 sf   AND  2nd floor-Professional office space: 325 sf to 1,200 sf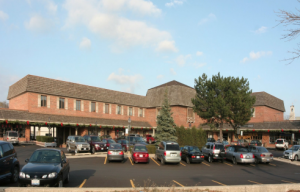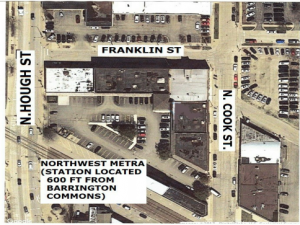 Available Retail Suites
at Barrington Commons Plaza - Barrington Illinois
Unit 112
Space Available: 1,690 SF
Space Use: Retail
Lease Term: Negotiable
Date Available: Immediate
Suite 117 is a newly built out hair salon. 
FINISHED HAIR SALON WITH LEASE.
Salon Fully finished w sinks, etc. bring your chairs and other items and start marketing.
Space Available: 2,070 SF
Space Use: Retail
Lease Term: Negotiable
Date Available: Immediate
Suite 119 
Space Available: 1,200 SF
Space Use: Retail
Lease Term: Negotiable
Date Available: Immediate
Suite 121B
Salon Fully finished w sinks, etc. bring your chairs and other items and start marketing
Space Available: 1,125 SF
Space Use: Retail
Lease Term: Negotiable
Date Available: Immediate
Suite 124
Space Available: 875 SF
Space Use: Retail
Lease Term: Negotiable
Date Available: 30 Days